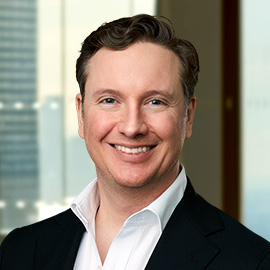 Will Iwaschuk, CLO
Will Iwaschuk is the Chief Legal Officer of Cipher Mining.
Prior to his current role, Will was a partner at Tower Research Capital, where he was the global General Counsel and Corporate Secretary, and a member of the Board and the Management Committee. He brings nearly 20 years of broad financial services experience in providing effective legal and compliance counsel, including as a partner at Morgan Lewis & Bockius, and as a member of the legal department at Goldman Sachs. He began his career as an equity derivatives lawyer at Davis Polk & Wardwell.
Will received an LL.B. from the University of British Columbia Law School, and a B.A. from the University of British Columbia. He is a member of the Bar of the State of New York and a member of the board of directors of Futures and Options, a non-profit providing career counseling and internships to New York City youth.